Essential Words of Comfort for a Dying Loved One
When talking to your loved one, focus on their needs. Everyone is comforted by different things. Small gestures, such as holding their hand or rubbing their back may feel relaxing or comforting to some. Others may find solace in tangible items, such as photo albums or mementos.
"One of the most important concepts in the field of grief and loss is that people drift in and out of the awareness of dying," says Kenneth Doka, a senior consultant to the Hospice Foundation of America, and professor emeritus of gerontology at the graduate school of The College of New Rochelle. "Sometimes they do talk about it, sometimes not. The dying one should control the agenda. Don't force conversations on them."
When your loved one feels ready to talk, the following suggestions can be comforting ways to begin a conversation:
Ask how they're doing
Check in with your loved one. Discuss their feelings, thoughts, concerns; talk about their day or other topics they suggest.
Ask what they need
Remind your loved one that you're here to help. If they have particular wants or wishes, try to ensure that they're carried out.
Let them know you're there
No one should feel alone, as these feelings can create unhealthy stress and excess sadness. It's important to let your loved one know that you're there for them — reassurance is key.
Don't forget to say, "I love you"
Sometimes all it takes is three words to give someone the greatest feeling of comfort. During these uncertain times, don't forget to make your feelings known.
We all express love differently, so whether you express it best verbally or through drawings, cards, or letters, simply let them know they're loved and cared for.
Dying people typically want to hear (and say) four things, writes Dr. Ira Byock, professor of palliative medicine at Dartmouth-Hitchcock Medical Center in his book "The Four Things That Matter Most":
"I forgive you."
"Please forgive me."
"I love you."
"Thank you."
If any of these seem fitting — whether you need to make peace, forgive, love, or simply thank them for anything they've done — remain open to different conversations.
Write words of comfort in a letter
Sometimes it's better to show rather than tell. Reflect on the happy times you shared with your loved one, even if it was many years ago. Recount old stories that may inspire laughter or the feeling of a life well-lived.
"People often approach death by making sure their life had significance," says Doka. "Have conversations about the things they've learned, the legacies they've left, the memories you have of them. Help them feel like they were important."
What to write to a dying loved one
As experts like Doka note, when people are about to die, one of the things they cherish most is the feeling that they mattered, and that they were important to someone… that they were important to you. Here are some examples of how to begin:
Thank you for the …
I will never forget when we …
You are the reason I learned to appreciate …
I've been thinking of you. I remember when …
Without you, I would have never discovered …
I am so grateful that you taught me the importance of …
Encourage loved ones to share
Everyone approaches their mortality differently. Some will find it important to mend relationships with family or friends, while others will prefer to focus on finding ways to remember accomplishments or airing out old regrets.
Either way, it's important to give your loved one a chance to open up and process what they've experienced, as well as what's to come. Now can be the best time to talk about memories, share stories, or discuss lessons learned.
Here are several questions to ask your loved one before they die:
What are the most important lessons that life taught you?
What are your favorite memories?
What legacies do you want to leave behind?
What experiences have been the most precious?
If you could relive a moment all over again, what would it be?
Be honest, kind, and open
There's no perfect or easy way to navigate these moments or conversations. Above all, do your best to remain authentic, supportive, and understanding. When talking to your loved one, just remember that it's OK to: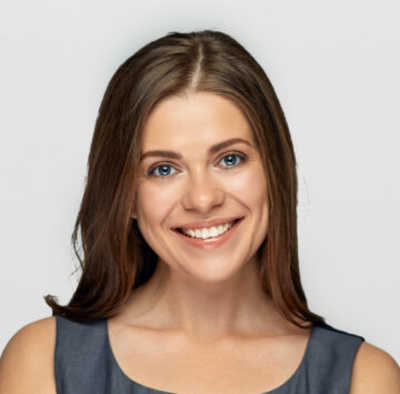 Talk with a Senior Living Advisor
Our advisors help 300,000 families each year find the right senior care for their loved ones.
Admit you don't have all of the answers
Not understand why this is happening
Cry and express your emotions openly
Be silent — sometimes the best words can be no words